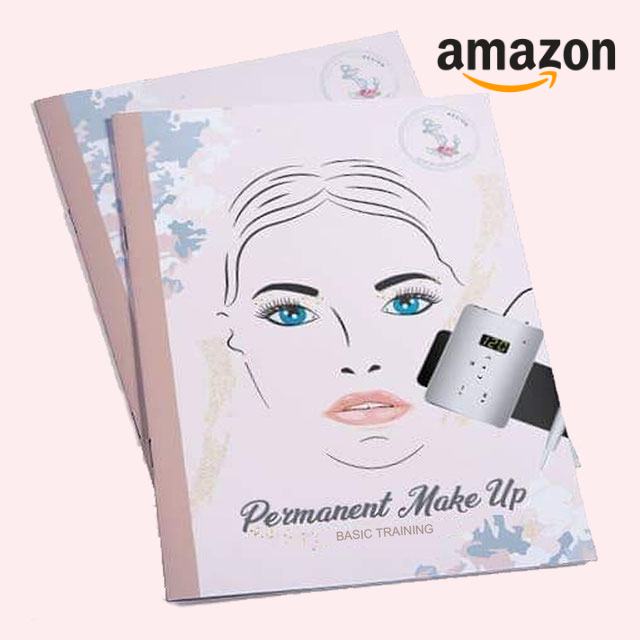 TRAINING AND WORKING FOLDER. Comprehensive training book for your own training purposes! Permanent Make Up is fascinating and breathtaking at the same time. It demands perfection and an unmistakable sense for details.
Are you tired of spending hours in front of the mirror applying makeup every morning? If so, then you should consider getting permanent makeup. This is an excellent way to improve your appearance with minimal effort and time.
In this article, we'll explain all you need to know about permanent makeup, from the different types available to the pros and cons. So, let's dive in and discover how permanent makeup can help you look your best.
What is Permanent Makeup?
Permanent makeup is a cosmetic tattooing technique used to enhance or simulate the appearance of eyebrows, eyeliner, and lips. It can also be used to correct facial imperfections such as scars and vitiligo. Unlike traditional tattoos, permanent makeup does not require regular touch-ups and can last for several years with proper care.
Benefits of Permanent Makeup
Permanent makeup has many benefits, including:
Enhancing Your Features: Permanent makeup can help to enhance your natural features and give you a more polished look. For example, if you have thin eyebrows, permanent eyebrows can help to fill them in and give you a fuller, more defined brow.
Save Time: Permanent makeup can save you time on your daily beauty routine. If you have your eyebrows permanently done, you don't need to spend time filling them in every morning. This can save you valuable time in your busy schedule.
Types of Permanent Make Up
Hop on below to learn about the different types of permanent makeup.
Eyeliner: Permanent eyeliner can give you a natural-looking or a more dramatic look, depending on your preference. It can also help to make your eyes appear bigger and brighter.
Lip Blush Permanent Makeup: If you want to add a pop of colour to your lips or even out your lip colour, permanent lip makeup is a great option.
Brows: Whether you want to add definition to your eyebrows or fill in sparse areas, permanent eyebrow makeup can give you the results you desire.
Beauty Marks: If you have a small scar or blemish that you would like to cover up, this makeup technique can be used to create a beauty mark over it.
Other: There are many other types of permanent makeup available, such as micro scalp pigmentation (SMP), which is used to create the appearance of fuller hair, and areola permanent makeup tattooing, which is used to restore the colour and shape of the areolas after surgery. It doesn't end at this, you can also get microblading and permanent makeup eyeshadows done.
Permanent Makeup Aftercare
Avoid getting the area wet for at least 24 hours. This means no showering, sweating, or swimming.

Keep the area clean and dry. Gently cleanse with a mild soap and water if needed. Pat dry.

Apply a thin layer of ointment or petroleum jelly to keep the area moist and help with healing. Repeat this 3-4 times per day for the first week.

Do not pick or scratch at the area as it heals. Let any scabs fall off on their own. Picking can cause scarring.

Protect the area from sun exposure for at least 2 weeks by applying sunscreen or wearing a hat when outdoors.
Conclusion
Permanent makeup can be a great option for anyone looking to get enhanced permanent makeup look without too much hassle.