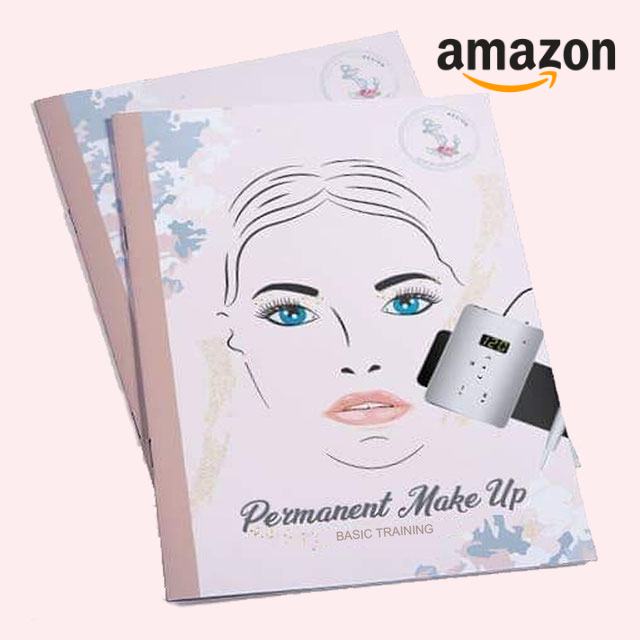 TRAINING AND WORKING FOLDER. Comprehensive training book for your own training purposes! Permanent Make Up is fascinating and breathtaking at the same time. It demands perfection and an unmistakable sense for details.
Permanent makeup is a valuable beauty industry niche. Permanent cosmetics, especially microblading, have become very fashionable in recent years. If you want to be your own boss, start a microblading business. A robust business strategy is essential for a stress-free trip. With a smart business plan and a lot of hard work, each new microbladers can flourish because demand still exceeds supply.
The good news is that anyone can learn microblading through microblading courses, regardless of occupation or degree. Microblading is a profitable startup business with a little initial investment. Paying for quality training at a registered academy or trainer, microblading course cost, and microblading certification cost is the main pricing required.
How To Get Started In The Industry Of Microblading
After concluding that microblading is your profession, you may be interested in learning how to launch a microblading company. The following are the stages to find the perfect microblading courses near me:
Step 1: Obtaining Your Certification
Learning how to do the skill effectively is the process stage with the most weight. Enrolling in a high-quality 6d microblading course is the only way to accomplish this. During this, you will not only learn everything there is to know about microblading, including the tools, pigments, color theory, and mapping.
Microblading course will also tell you how to keep both your clients and you safe, but you will also practice your skills on props and even models using a microblading training kit.
Live courses typically last for several days, and you receive your certificate of attendance right away. On the other hand, microblading courses online require you to continue practicing until you obtain your certificate of completion. Most courses feature a microblading training kit for beginners that contains the fundamental pieces of equipment.
The online training takes a little bit more time, but it gives you the freedom to go at your own speed and provides continuous monitoring as well as help from the instructor. It also provides a microblading course with a certificate.
Step 2: Obtaining A License
To legally conduct microblading, you are required to obtain a professional license from the state board or institution that is responsible in most states.
A certificate of completion from a recognized trainer or academy is the one need that is required of everyone who is interested in learning how to establish a microblading business; nevertheless, the method differs from person to person.
There may be some additional certifications and microblading certification costs that you will need to get, like first-aid training or bloodborne pathogen training, depending on the rules and regulations that are in place in your state or nation.
Step 3: Establishing Your Business
Organizing your work environment is necessary before you can get started on your tasks. Take your time when selecting a site. Think about the several possibilities available to you; for example, you might rent a place or even convert a room in your home into a salon.
In addition to acquiring high-quality products and equipment, you should decorate your salon in a way that makes your customers feel at ease and welcome.