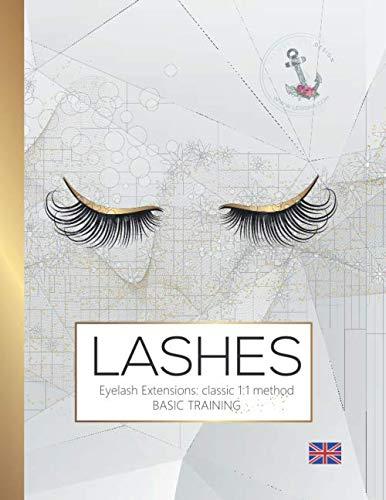 TRAINING AND WORKING FOLDER. Comprehensive training book for your own training purposes. All those who are interested in training in eyelash extensions will be very satisfied with the training folder.
Lashes extensions have gained a lot of hype in recent years. They beautify your eyes and bring attention to them. Most high-end customers are into getting eyelashes extensions to make their eyes appear more appealing and youthful.
That being the case, being an eyelashes technician will be very beneficial for you. If you are looking for a roadmap and possible lashes courses that you can take to become a lashes technician, then you're at the right place!
Types of Eyelashes courses
Various types of lashes courses can guide you in different ways. Whether you're attending an online or an on-site class, you must pick a course that fits your preference.
In this section, we'll discuss all the popular types of lashes courses that you can attend and learn special skills with ease.
Russian lashes courses
The Russian lashes course is an advanced approach after learning a beginner-level lash course. Everything will be explained in the course, from picking the right volume lashes to applying them correctly and getting the ultimate Russian look.
However, there are some restrictions before applying for the course. You should have experience in primary lash courses or basic knowledge about lash extensions.
Individual Lashes course
This lashes course can help you learn how to apply and maintain individual eyelashes. You can also call it a detailed methodology, attaching each fake lash to each natural lash.
These courses also include creating an adhesive bond for eyelashes, health, maintenance, etc.
Classic Eyelashes course
The classic eyelashes course is best for beginners. You'll be able to get step-by-step guidelines for all the processes that are involved in the lashes beauty course. On top of it, if you take classic and Russian lashes course simultaneously.
The classic and Russian lashes course will be able to guide you from the beginner to an advanced level. You'll also be able to use many expert techniques to help you attach and detach any lash extension without any trouble.
How Much Do Lashes Course Cost?
Once you're done selecting your preferred course, the next step is knowing the lashes beauty course. Here are the price plans you receive according to the type of course you choose.
Online Course
Online courses are cheaper as compared to in-person classes. They can range from $80 to $180. However, the charges will differ depending on the course type you choose. For example, a classic hybrid Russian lashes course will be pricier than an average classic lashes course.
In addition, it is best if you pick a course that is greater than or equal to at least $80 because that way, you'll also be able to get a lash course certificate for your performance.
In-Person
The in-person or on-site lashes course is more expensive than the online course as it is more intellectual and engaging. The in-person lashes course costs around $165 to $200.
The best thing about an in-person course is that you get a hands-on experience model in front of you and can observe the skill easily.
Final Verdict
The lashes course is the best course to learn this season. We hope the information we provided about it has been beneficial to you.