We all love to make ourselves look beautiful. Whether it be through makeup, getting your hair done, or even getting into shape. However, there is one more thing that is gaining a lot of traction and demand in the world of art and beauty. This is Nail art.
People all over the world use it to paint their nails and show the world their creative side. Today we are going to talk about nail art, its training, workshops, books, and much more. Let's get right into it.
What is Nail Art?
Nail art is essentially a super creative way to beautify your nails by decorating and enhancing them via colours, paintwork and other ways. It can be done on both your hand's nails as well as your foot nails.
There are various reasons why people do nail art. Firstly, they do it as a means of getting out of their creative side. Just to design their nails, people start decorating them. Others do it as a business. They often sell this service to individuals who love to have their nails pampered and look pretty.
How To Learn Nail Art?
Nail art is a skill that can be acquired by anyone pretty easily. You can learn it through various modes and mediums. Here are some of the ways that you can learn nail art.
Nail Art Workshop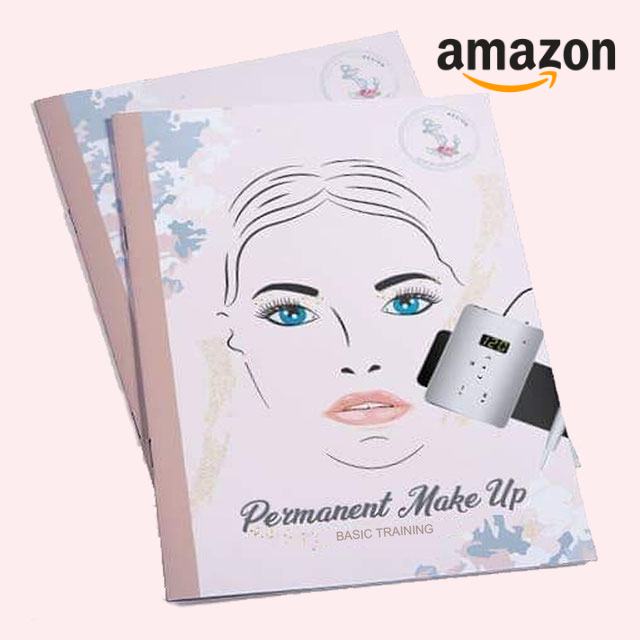 TRAINING AND WORKING FOLDER. Comprehensive training book for your own training purposes! Permanent Make Up is fascinating and breathtaking at the same time. It demands perfection and an unmistakable sense for details.
If you are eager to learn about this art, you can attend nail art workshops. These tend to be offered for 2-3 sessions which are usually 3-4 hours long each. You get to learn various things, such as the shape of nails, temporary extensions, and a lot more.
Nail Art Course
You can learn this art through various courses offered online and offline. There are nail courses for beginners and nail art courses for professionals as well. You can find some nail art courses on websites such as Udemy and skillshare, which offer online nail tech training. Here you learn from professionals how to decorate nails, what effects you can add to them, and information such as which nail brand is best is also provided here.
Nail Art Book
If you are someone who learns well through reading books, you have this option at your disposal as well. These are available for people from every background, whether you are an amateur or a pro. A very good nail art book is "Nail Art: Course Book" by Helene Jung. Along with amazing insights and inspirations, you can get nail tech training through this as well.
Nail School
If you have all the time in the world and are super passionate about nail art, you can opt for nail school as well. These nail schools take anywhere between 300-600 hours of rigorous nail tech training to complete. They make you a certified professional with certification and even make you ready for the job market, or even if you want to start a business, you can go for it after nail school.
Wrapping It Up
We hope this article helped you understand what nail art is and how you can learn this special skill. You can learn it via various mediums such as nail art workshops, nail school, nail art courses, and even a nail art book. Even if you are new to this, you can go for nail courses for beginners to quickly grasp the skill set.