With an increasing number of people wanting to get the look they have ever wanted, semi-permanent technology is helping them in their journey. This technique is used in different body parts as a unique and premium cosmetic work.
The beauty of semi-permanent cosmetic work is that it lasts for a pretty long time, but if you wish to change your look after some period, the effects will vanish, giving you flexibility and freedom while saving time and energy. This technique can be found in areas such as lip blushing and lip tattoo, and their semi-permanent nails exist as well. Stick with us as we go into further depth.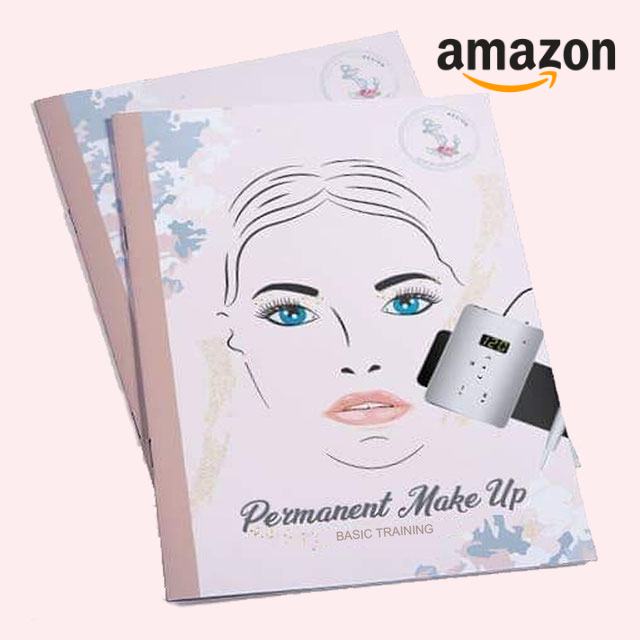 TRAINING AND WORKING FOLDER. Comprehensive training book for your own training purposes! Permanent Make Up is fascinating and breathtaking at the same time. It demands perfection and an unmistakable sense for details.
Semi Permanent Nail Polish
Starting with the first technique, we have polish for semi-permanent nails. Basically, this substance is a varnish that contains UV gel. The gel turns from liquid to solid as soon as you interact it with UV radiation. This helps create a solid, long-lasting, and a resistant varnish.
One of the biggest reasons why polish for semi-permanent nails is unique is due to its application. The technique used in this is called polymerization. As soon as each layer of varnish gel gets applied, your fingers are put inside a UV lamp catalyst for around 40-50 seconds. The strong and powerful light helps solidify the gel quickly.
Lip Blushing
Next up, in the semi-permanent technique, we have lip blushing. It is also known as a semi-permanent lip tattoo which is done worldwide to enhance the way lips look, making them fuller and more attractive. To give a perspective of lip blushing or lip tattoo, the process involves colored ink being deposited into your upper and lower lip, including the border lines, to complete the perfect lip blushing look.
The reason why many people are after lip tattoo is because of the fact that it is semi-permanent. This means that although it is not a permanent solution, it can last for up to 2 years. There are all kinds of variety of colors and types of lip blushing that you can do to your lips. However, the main reason why lip tattoo is still a dream and not a reality for many people is the fact that it is too expensive. One session can cost anywhere upward of $500 and might even be as expensive as $1000.
Semi Permanent Course
If you are someone who is very much enthusiastic about the world of the semi-permanent cosmetic and beauty industry, then you can do a semi-permanent course to learn this skill. You can carry on the craft for your personal use and even use the skill set to start your own business.
There are various skills taught in a semi-permanent course, and you can find one for every type of body part. In a course for nails, you can learn the preparation of nails, product demonstration, semi-permanent nail polish application, and much more. The course is for a 4-hour duration and will teach you fundamental and applicable skills that will increase your arsenal as a beautician.
Wrapping It Up
The industry of semi-permanent cosmetics is booming and is yet to grow to its full potential. We hope this article will help you understand this market and give you a better understanding of what semi-permanent is all about.