Happy Easter! Spring is finally here and with it the Easter season. As we prepare for the holidays, we also think about our beauty routine. In this blog post, you'll learn how to care for and beautify your lashes to look radiant this Easter season.
Spring lash care:
With the first rays of sunshine, it's time to maximise your eyelash care routine. Here are some tips to keep your lashes healthy and beautiful:
Cleanse: Remove all make-up residue and build-up daily with a mild cleanser or make-up remover. A clean base is the perfect start to any look, especially during the Easter season.
Eyelash serum: An eyelash serum can help lashes grow longer and fuller for a radiant look.
Eyelash conditioner: An eyelash conditioner can help to make the eyelashes smoother and protect them from drying out. This keeps the look fresh and radiant even in the sunshine.
Eyelash brush: Regular use of an eyelash brush can help make lashes look stronger and fuller. For a great eye look at the next Easter party.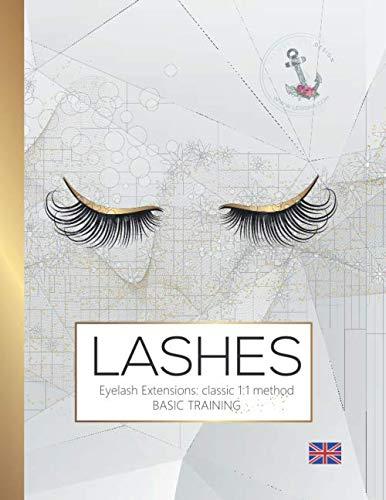 TRAINING AND WORKING FOLDER. Comprehensive training book for your own training purposes. All those who are interested in training in eyelash extensions will be very satisfied with the training folder.
Eyelash extensions and thickening:
Eyelash extension or thickening is a great way to create a dramatic and appealing look. Here are some options:
Classic eyelash extension: In this method, artificial eyelashes are glued individually onto the natural eyelashes to lengthen them. Perfect for a radiant Easter.
Volume lash extension: This method involves attaching multiple artificial lashes to one natural lash to create a more voluminous look. This way your eyes are a real eye-catcher at Easter.
Eyelash lift: Another option is an eyelash lift, where the eyelashes are lifted and shaped using a special technique to create a natural look. This is a great way to keep your look fresh for Easter.
Final thoughts
The Easter season is a great time to optimise your lash care and enhance your look. With the right products and treatments, you can maintain and beautify your lashes and look radiant this Easter season. On that note:
Happy Easter and have fun trying out the different beauty tips for your eyelashes! Whether you opt for eyelash extensions, eyelash thickening or just a thorough lash treatment, your eyes will shine this Easter and make you feel fresh and confident. Get inspired by the Easter season and enjoy your new look!